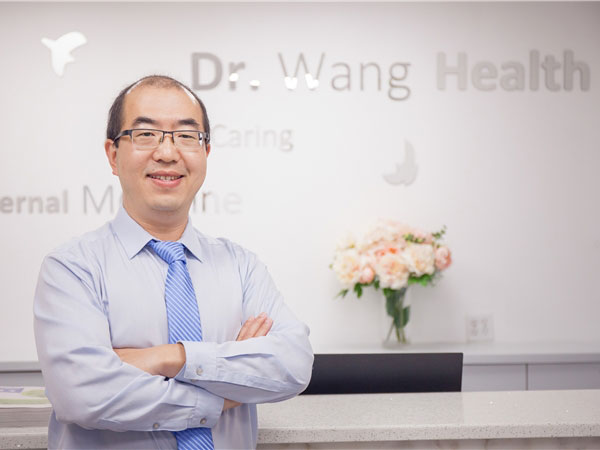 USCIS Civil Surgeon
We are authorized by USCIS to provide immigration medical exams. Dr. Yulin Wang is an USCIS Designated Civil Surgeon, who is an USCIS appointed doctor to perform the medical exams required for Green Card applicants.
Dr.Yulin Wang's Family Clinic is conveniently located in downtown flushing, close to public transportation and parkings.
We offers competitive pricing on Immigration medical exam and provides all the tests and vaccinations needed to complete the I-693 forms per USCIS requirements.
Free Phone Consultation
If you have questions, don't hesitate to call us at:
+1 (917) 540-9264
We are here to answer any questions you might have on the immigration exam process
IMPORTANT NOTICE
New COVID-19 Vaccination Requirement
Effective October 1st, 2021
The USCIS and CDC has updated vaccination requirements for the USCIS Immigration Medical Exam (Green Card Medical Exam)
The new requirement will require all Green Card applicants to be fully vaccinated agains COVID-19
Dr. Wang strongly recommend all eligible personals to be vaccinated regardless of this requirement immigration requirement
The vaccine is widely available in the region through official vaccination sites and is free
Due to vaccine allocation constrains, our clinic cannot offer COVID-19 vaccine, please have your proof of completed COVID-19 vaccine ready when coming to our clinic for the USCIS immigration exam
---
If you need to find a NY state and city operated vaccination site to recieve the COVID-19 vaccine for free. Please use the button below
NY State Vaccine Finder
NY City Vaccine Finder
If assistant is needed, please feel free to give us a call, we can help you schedule your vaccination appointment.
---
Currently, per USCIS and CDC guidelines, only the following COVID-19 vaccine can be accepted for the USCIS Immigration Medical Exam
1. Pfizer-BioNTech COVID-19 Vaccine
Two Shots of Total, 21 days in between
- or -
2. Moderna COVID-19 Vaccine
Two Shots of Total, 28 days in between
- or -
3. Janssen COVID-19 Vaccine
Only require 1 Shot
---
Waivers for the COVID-19 vaccine is available under special circumstances, please consult with your immigration attorney for details.
What Is a USCIS Medical Exam?
Everthing you need to know before the exam.
Book an Appointment
If you have questions, don't hesitate to call us at:
+1 (917) 540-9264
We are here to answer any questions you might have on the immigration exam process