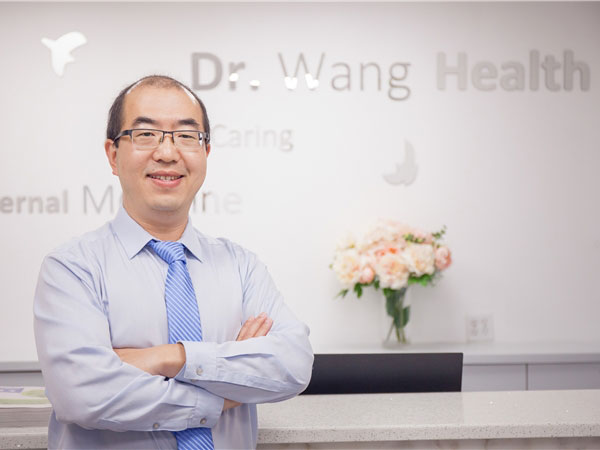 Yulin Wang, MD, Internal Medcine Doctor
Dr. Wang is an internal medicine doctor in Flushing, NY. He has extensive clinical experience in internal medicine, and is authorized by the U.S. Citizenship and Immigration Services (USCIS) to provide medical exams for immigrants. Dr. Wang has been an attending physician for over eight years, and has significant experience in diagnosis and treatment of intractable diseases. Dr. Wang's clinic focuses on the health and happiness of his patients, while still being affordable.
Dr. Wang recieved his MD from Peking Union Medical College, in Beijing, China. He conducted post-doctorate research at the Department of Pain and Drug Addition at Temple University School of Medicine, in Philadelphia, PA. There, he published several research papers in the Journal of Medical Research.

He completed inpatient training at the Long Island Jewish Medical Center (LIJ). He served as a doctor of internal medicine there for nearly ten years, gaining clinical experience in dealing with severe and chronic illness. He recieved the Best Patient Service Award at LIJ, and is is known for his meticulous and enthusiastic treatment of patients there.

Dr. Wang is a Distinguished Clinical Professor at Hosftra School of Medicine, and he has been responsible for the clinical and residential medical programs there for many years. He recieved an award for Clinical Teaching Excellence for his outstanding educational acheivements and tutoring of nurse practitioners.

Dr. Wang is a member of several professional medical associations in the United States, as well as a member of the American College of Physicians (ACP). Not only does he have years of experience in diagnosis and treatment of severe illnesses, but also the prevention and management of various chronic diseases such as hypertension, diabetes, arthritis, and others.


Services
Green Card Medical Exams, Vaccination, and more
We provide a comprehensive array of services for family care
Contact Us
Flushing NY Clinic
Contact us by phone, get the most efficient medical services.
Transportation
Bus:Q12, Q34, Q44-SBS, Q58, Q66;
LIRR:PORT WASHINGTON
Subway:7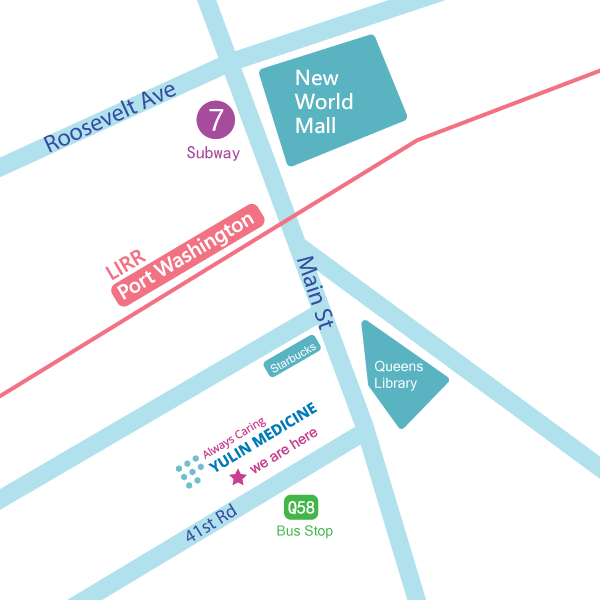 Book an Appointment
If you have questions, don't hesitate to call us at:
+1 917-540-WANG (9264)
If you need to speak to a doctor, make an appointment online now!
Why Us?
Why choose Dr. Yulin Wang Family Clinic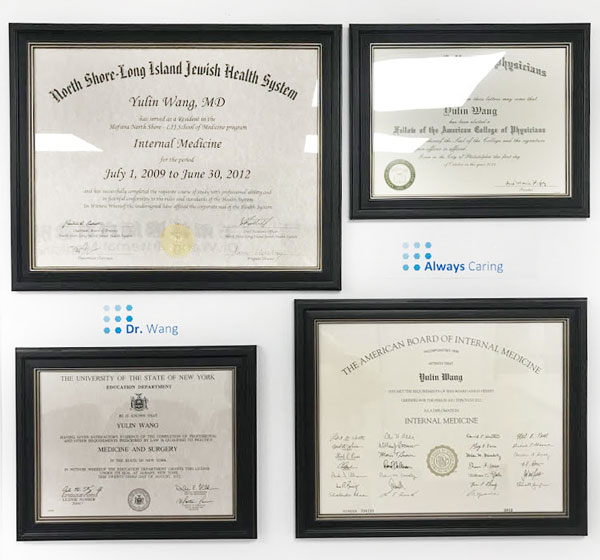 Comprehensive and Holistic
Convenient Location, Short waiting time, Affordable Care.

Our clinic offers a variety of medical services and exams.

Patients can take care of all their concerns in one visit.

We have advanced equipment and modern practices, to best serve our patients and minimize time spent at the clinic.

Address:
Tenfu Medical Center 133-29 41st Rd,Suite 2D Flushing, NY 11355
All
Waiting Area
Front Desk
Exam Room